Germany's Location Windows RDP Prices Starts from $0.99 Only!
Buy Now & Get High Speed Smooth Windows Remote Desktop Server from German Locations in Cheap Prices!
All Kind of Windows VPS and RDPs are Available
Zain Hosting proudly presents cheap remote desktop servers packages and plans, you can buy windows RDP, and Ubuntu XRDP from here in the cheapest prices from here. We accept all the major payment gateways for RDPs like Paypal, Skrill, Perfect Money, Online Bank Transfer (Meezan bank, Standard Chartered Bank, MCB Bank, UBL bank), Jazz Cash, EasyPaisa, etc. So if you want to buy a cheap price windows RDP remote desktop server, or Ubuntu Xrdp then just check our prices and servers specification and we hope you will like our plans and package surely and after using our service and checking our fast response support you will never go anywhere else.
Zain Hosting is also providing cheap web hosting and domain name registration services, our web hosting plans are cheapest but fully reliable with 99.9% uptime guarantee, you can buy 1 GB web hosting disk space with 10 GB monthly bandwidth, 10 email accounts, 10 Mysql databases in just $4.99 only for a full year! Yes, this price is yearly not monthly.
Germany 5 Days Plan
5 Days
0.99
User Account Shared
Intel E3 V6 4 Cores CPU
32 GB RAM
20 GB Pure SSD Storage
Unlimited Bandwidth
Germany Location
Buy Now
These are the Cheapest Packages of RDP systems from Zain Hosting! We hope you will like these cheap prices for Windows remote desktop servers and you will admire us after testing our services and support. We assure you the great uptime of our all services like shared RDP, Admin RDP, web hosting, reseller web hosting and VPS.
These are our cheap and economical packages and plans for RDP (Remote Desktop Protocols), so If you are finding a less CPU and Ram usage system then these plans are perfect for you, these plans are not with admin access so you cant install anything on these servers, but don't worry if you want to install any small software then you can tell us on live chat or support ticket system, we will install that software on your cheap remote server for you.
Latest Plan Launched with 64 GB RAM and 10 GB Internet Port
↓↓ E3 1270 V6 4 Cores of CPUs 3.8 Ghz 8 Threads & 64 GB RAM USA ↓↓
Feel the Fastest Blazing Computing & Internet Speed
↓↓ with 24 Cores of CPUs & 192 to 384 GB RAM ↓↓
Now you can see our newly launched 384 GB RAM server's plans below! You will get a very high speed of computer system and internet. Zain Hosting Accept wide payment methods, like credit card, debit card, PayPal, perfect money, Skrill, bitcoin, jazz cash, easy paisa etc.
FREE Software Installation
These Shared User RDPs has No Admin Access but we will install Software on your Request!
These low prices remote desktop servers (RDP) are shared user accounts, that means there is no admin access in these packages and plans, but we can install light weight softwares on your request free of cost. So buy now any windows VPS from from us and start using your software today!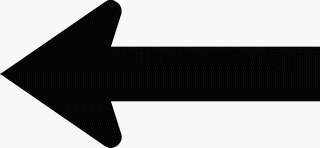 Private Windows VPS – RDP Remote Desktop Servers
Full Admin: Buy RDP with Admin Access for Encoding, Streaming or anything else, its like your own personal computer!
These cheap packages and plans come with admin access, so in these packages, you have full control of your widows VPS remote desktop server (RDP) and you can install any software on your virtual computer.
We are providing high specs and features system for the admin plans so you can get a good user experience with all of our admin RDP plans.
Buy Cheap RDP with Full Admin Access with Private IP
We are providing private windows VPS with full admin access at the cheapest monthly price, so you can buy cheap RDP from Zain Hosting.
If you want to install softwares and want to use the windows VPS like your own personal computer then you can go any of our admin access private package.
We have the USA, Germany, Singapore, United Kingdom the UK, locations, but iof you want to get any other location you can ask for that location from live chat.
In this private windows VPS / RDP / Remote Desktop Server you will get a private ip address also with the private virtual machine. Get a more cheap price idea for bulk orders on live chat.
Month
Admin Full Private
1 Core CPU
1 GB RAM
20 GB HDD Storage
20 TB Bandwidth
USA / EU Location
Buy Now
Month
Admin Full Private
1 Core CPU
2 GB RAM
20 GB Pure SSD Storage
20 TB Bandwidth
Germany Location
Buy Now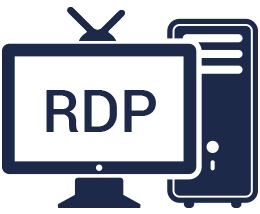 No need to request for Software Installation Now! Install Software and Run in your Private Server by Yourself. Admin Full Private RDP (Windows VPS / Remote Desktop Servers) Prices starts from just $6.99 Only!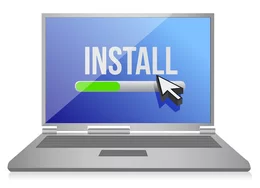 Month
Admin Full Private
2 CPU Cores
4 GB RAM
40 GB Pure SSD Storage
20 TB Bandwidth
Germany Location
Order Now
Month
Admin Full Private
4 Cores CPU
8 GB RAM
160 GB Pure SSD Storage
Unlimited Bandwidth
Germany Location
Buy Now
Most popular
Month
Admin Full Private
8 Cores CPU
16 GB RAM
240 GB Pure SSD Storage
Unlimited Bandwidth
Germany Location
Order Now
Month
Admin Full Private
8 Cores CPU
32 GB RAM
240 GB Pure SSD Storage
Unlimited Bandwidth
Germany Location
Buy Now
If you are looking for a windows VPS server where you can run android emulators like blue stacks (BlueStacks), LDPlayer, MemuPlayer, or any other, so you can get our private plans with the USA, UK, and other countries, to check the plans for the USA location android emulator RDP you can follow this link USA Android Emulator RDP.
Summary

Article Name
Buy Cheap RDP - Remote Desktop Server
Description
Buy Cheap RDP, Windows Remote Desktop Servers Online with highest specs and admin access, you can also get Ubuntu Xrdp also from here.
Author
Publisher Name
Publisher Logo